HOT OFF THE BENCH!!
New rings for 'The Ring Cycle' Enxhibition, to coincide with the performances of Wagner's famous Operas in Melbourne during November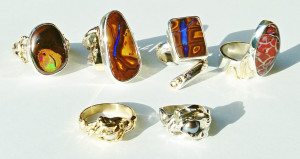 New outlet in Adelaide! Visit my 'Outlets' page for details….
REPAIRS
Do you have a collection of family jewellery or sentimental pieces that don't have much monetary value but need some repairs to remain enjoyable for years to come?
Many jewellers won't do this work because of the high repair price. I am happy to assess and quote on your 'precious' family jewels….